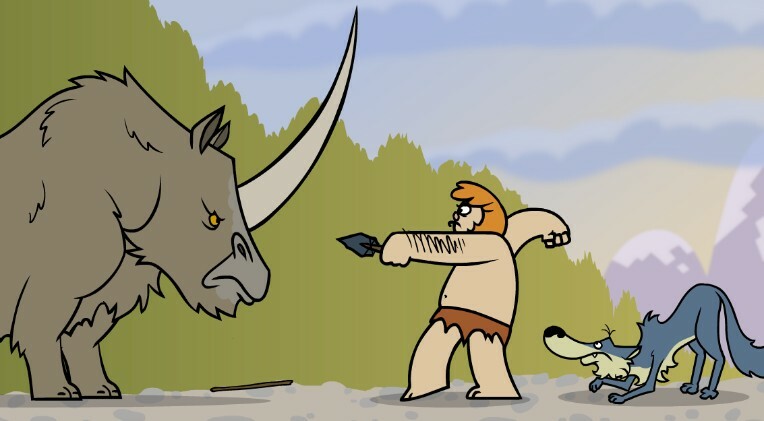 Well well well. After all these years of shamelessly satirising pop culture, appropriating memes, shipping video game characters, and making music videos for more talented musicians, look who's done something relatively original for once!
Yes, I've started adapting Pupper Paleolithic from a widely-enjoyed short film into an ongoing web series that I can only hope will also entertain other people as much as caveman capers generally entertain me.
My approach to making this episode was for it to never be unduly stressful - to work on it only when I wanted to, to spend as much time as I needed, and that if something wasn't fun to draw, animate, or musically perform, then I wouldn't do it at all - I'd find some other way of making that scene/soundtrack. It'll be an interesting experiment to see if your tastes align with mine, and if they don't, then maybe my enjoyment in creating it will influence your enjoyment of it as well.
So now that the first episode is ready, we have the results of two extreme scenarios: The 2-minute short film that was feverishly thrown together from scratch in 48 hours with no pre-planning, and the 7-minute Episode 1 that was lovingly fashioned under ideal conditions in just over 6 months, after much forethought and with minimal artistic compromise. Episode 2's production could fall anywhere in between, so I plan to pop out another (probably shorter) episode within 6 months.
In the meantime, I'll be drip-feeding my Pupper Paleolithic Patreon pals with small, spoiler-free snippets and outtakes from Episode 2 while that's under construction, and eventually they'll get to see the finished product 2 or 3 days early, with their names in the credits. Perhaps you'd like to join us?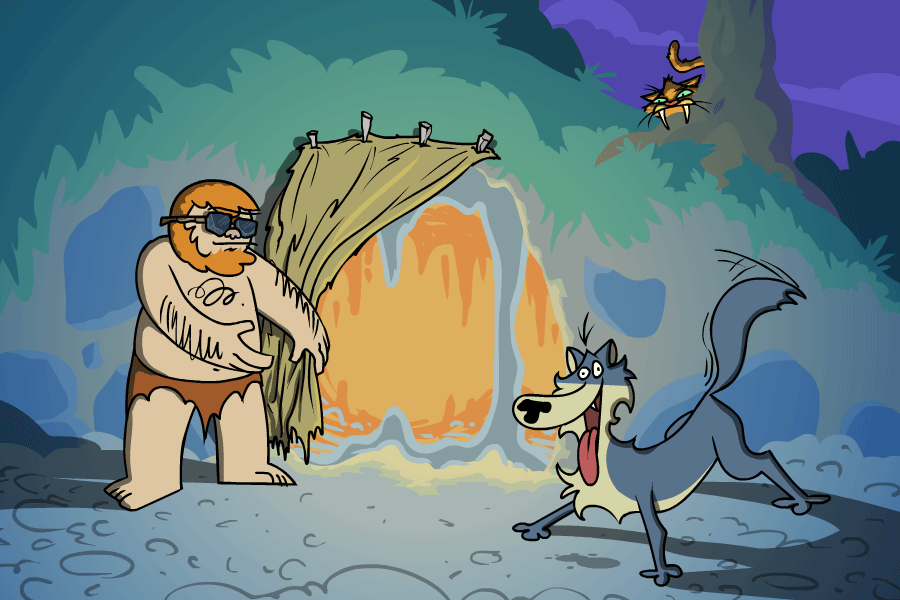 But for now, grab your domesticated carnivore friends, pull up a mammoth-skin, and settle in between the stalagmites with a bowl of whatever grains you've gathered, and watch the moving cavepainting!
*satisfied grunting*,
-Andrew/TmsT